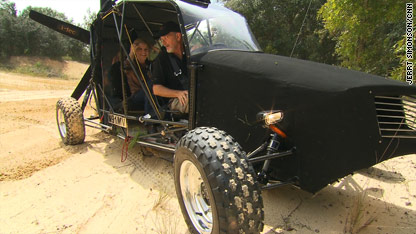 I know… the title of the post seems… unbelievable!  But it's true… this missionary wanted to be able to reach the indigenous tribes in Ecuador easily and so sought out to solve the problem himself!  Not only that, powered by a 250-hp Subaru engine, this baby will do 0-60 mph in 3.9 seconds!
I salute you, Mr. Saint (yes, that's his name!), on a job well done!  His non-profit group I-TEC will build and sell this puppy at $80,000 and hopes to build about 100 per year!  Wish I had one!
I found a man who not only has heart for missions but also the innovation to make it happen!  My hero of the year!
Video can be seen here.