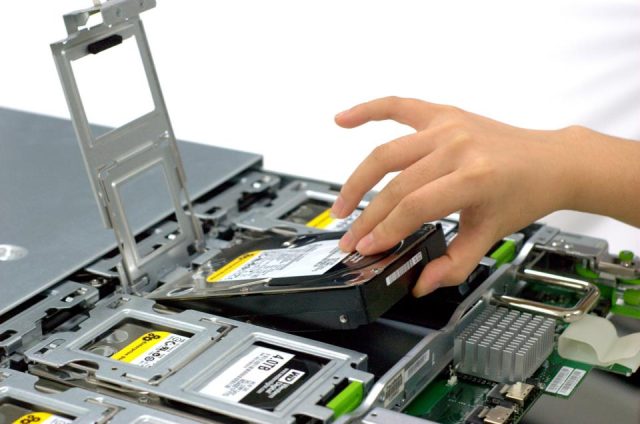 Facebook's Open Vault storage server, codenamed "Knox."
Facebook
Nearly two years ago, Facebook unveiled what it called the Open Compute Project. The idea was to share designs for data center hardware like servers, storage, and racks so that companies could build their own equipment instead of relying on the narrow options provided by hardware vendors.
While anyone could benefit, Facebook led the way in deploying the custom-made hardware in its own data centers. The project has now advanced to the point where all new servers deployed by Facebook have been designed by Facebook itself or designed by others to Facebook's demanding specifications. Custom gear today takes up more than half of the equipment in Facebook data centers. Next up, Facebook will open a 290,000-square-foot data center in Sweden stocked entirely with servers of its own design, a first for the company.
"It's the first one where we're going to have 100 percent Open Compute servers inside," Frank Frankovsky, VP of hardware design and supply chain operations at Facebook, told Ars in a phone interview this week.
Read 27 remaining paragraphs | Comments
from Ars Technica