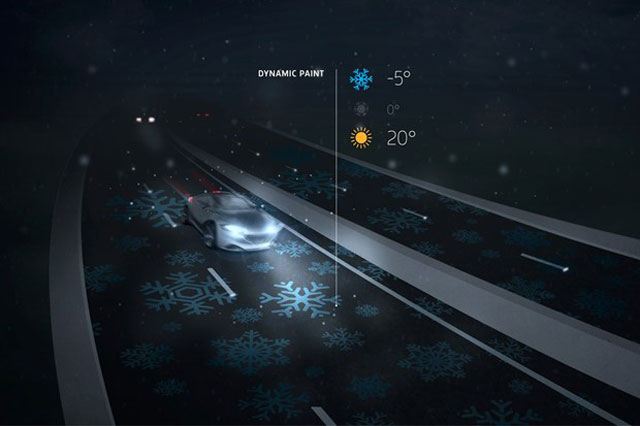 A smart road design that features glow-in-the-dark tarmac and illuminated weather indicators will be installed in the Netherlands from mid-2013.
"One day I was sitting in my car in the Netherlands, and I was amazed by these roads we spend millions on but no one seems to care what they look like and how they behave," the designer behind the concept, Daan Roosegaarde, told Wired.co.uk. "I started imagining this Route 66 of the future where technology jumps out of the computer screen and becomes part of us."
The Smart Highway by Studio Roosegaarde and infrastructure management group Heijmans won Best Future Concept at the Dutch Design Awards, and has already gone beyond pure concept. The studio has developed a photo-luminising powder that will replace road markings—it charges up in sunlight, giving it up to ten hours of glow-in-the-dark time come nightfall. "It's like the glow in the dark paint you and I had when we were children," designer Roosegaarde explained, "but we teamed up with a paint manufacture and pushed the development. Now, it's almost radioactive".
from Ars Technica